2022-2023

Registration Form:
 Faith Formation Registration Form
Schedules:
First Penance & First Communion Schedule
Director of Faith Formation:
Mrs. Roberta Rybka
401-821-8342
rerybka@gmail.com
2022-2023 Faith Formation Teachers
First Grade: Melissa Conceicao
Second Grade: Dot Sampaio
Third Grade:
Fourth Grade: Catarina Anselmo
Fifth Grade: Isabella DaSilva
Sixth Grade: Donna Valliere
Seventh Grade: Candy Costa
Eighth Grade: Joanne Scanlon
Confirmation 1: Brenda Newberry
Confirmation 2: Matthew Silva
Youth Ministry Events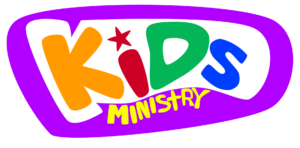 Join us for our FIRST Kids' Ministry meeting on Sunday, September 25th from 2:30 pm-4:00 pm This NEW group is open to students in grades 3 to 5. Our first meeting will take place at the Christ the King Parish Center. We will be making slime at this first meeting. To sign up, please email matthew@stanthonysww.com or call either office. This is a fun and exciting way for kids to get involved in the parish! Friends are more than welcome to join us!  
​Youth Ministry is BACK in session! 
AFTER a LONG summer without youth group meetings, WE ARE BACK! The Youth Ministry will meet on Sunday, September 25th from 5pm to 6:30pm in the YOUTH ROOM at Christ the King Parish Center. Our youth group is open to students in grades 6 and up. If you have any questions, please reach out to Matthew Silva at 401-439-5946 or email matthew@statnhonysww.com.  
​SAVE THE DATE: 12/3/22
Advent Family Night 
We will host an advent family night for both parishes at Christ the King. The family night will begin with Mass at 4 pm and there will be activities and dinner to follow.